Barcodes can often be the most forgotten aspect of any product that a retailer sells. It's easy to under-appreciate barcoding, the zebra-like aesthetics and the seemingly insignificant numbers, however, these aspects alone pack a powerful punch when it comes to stock and inventory management and they are ones that your business can easily benefit from.
We come into contact with barcodes daily, they are practically on every item we purchase, and yet, most of us have little idea what they're fully used for, other than scanning an item at a checkout. However, by not exploiting barcoding technology, your business could be missing out on the many benefits of Sage barcoding, which can be easily integrated into your inventory management strategy.
Before we look any further into the advantages of Sage barcoding, it is good to get an understanding of what a barcode is and why it is so commonly used.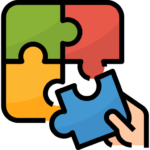 The Barcode
Universal Product Code (UPC) is a barcode terminology that refers to the tracking of trade items in a store. A typical barcode consists of a unique 12-digit identification number that is assigned to each individual item of stock or category. These numbers are assigned by GS1, which develops and maintains the global standards of the shared language used between businesses when using barcoding.
Our Sage barcoding labelling software enables you to quickly generate GS1 compliant product labels, shelf edge labels or pallet labels ready to use when you are. You can even benefit from using both linear and 2D codes that incorporate a range of Sage fields such as product code, description, supplier code and standard prices.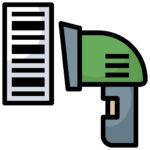 Why Sage barcoding is imperative for inventory management
Barcoding and inventory management go hand in hand. As imperative as this is to warehouse logistics and operations, the thought of the practicalities of integration alone can be enough to stop some organisations from considering this option. It is perceived by many warehousing organisations that use integration between their warehouse and their accounting solution would be a time consuming and tedious process. However, with Bit Systems PSS solution your warehouse and Sage accounting solution can be linked and integrated quickly and effectively, transforming your stock and inventory management processes into a seamless operation, that comes with key and beneficial features.
If you are not using a barcoding strategy to manage inventory, you may find that you need to set aside time for close down periods in order to perform a full stock take. While this may be standard practice for many warehouses, it can lose your business valuable trading time. Also, with manual stock-taking, the more stock to manage, the larger the opportunities for data entry errors, which can lead to inaccurate levels of reporting. With Sage barcoding, it significantly reduces the risk of these types of errors occurring.
With our Sage barcoding solution, your accounting solution will be turned into a powerful and centralised inventory management solution. This will enable your workforce to efficiently and simply capture stock transactions through a single system that automatically updates Sage in real-time. This is a return will help to drive your efficiency, performance, eliminate the duplication of tasks and reduce your stock count time by up to 90%.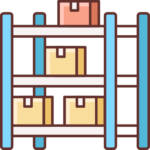 Benefits of Sage barcoding
When performing stock transactions, there are a number of stages where there is room for human error. This can be at the point of counting, the collation of stock quantities received on the sheet, as well as the inputting of the data into your accounts software. This can then lead to anomalies that may not be caught until after the stock transactions have been posted, which can lead to a "looking for a needle in a haystack" scenario. Time spent trawling through data can mean a waste of both resources and money for your business. This can be avoided by utilising a barcoding system to manage your inventory.
Cutting out a number of stages through the use of automation helps produce a more accurate and efficient stock transaction procedure. This also gives the supervising team more time to analyse the data as well as the ability to make business-critical decisions using Sage, as it now acts as a centralised hub for your data.
Our Sage barcoding solution processes stock movements and adjustments quickly and effectively. There is no need to double-check the data for errors, as it doesn't require manual input because it integrates with your stock within Sage. By integrating the two solutions Sage becomes a centralised hub for your data storage, inventory levels and analytics of your stock.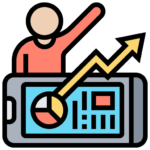 Leveraging the benefits
By using UPCs and barcode scanning abilities on your products, it will not only speed up your operations but will also improve accuracy. Our Sage barcoding solution is scalable, so it can grow with you as your business develops and expands. With the added functionality of being able to cater for your business if you expand to additional warehouses by managing multi-location sites, you can benefit from greater flexibility today.