Many businesses, big or small have inventory to manage. Barcoding inventory systems are designed to help businesses dramatically increase their efficiency by saving you a great deal of time and money, something every business owner strives to do. 
Many small businesses still use barcoding inventory systems that simply allows them to create and print barcode labels, without any form of inventory management control. However, if you want to improve your efficiency and gain complete control over your small business' inventory management, it is time to invest in an advanced barcode system with inventory and order management capabilities. While many small businesses are aware of the high-level benefits for such a comprehensive and intricate system, they are not necessarily aware of the day to day benefits or how simple it can be to install such a solution. At Bit Systems, we're committed to providing businesses with a robust barcoding inventory system that will improve efficiency, simplify stock control and help your business thrive.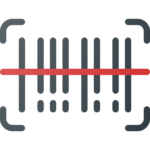 Are barcoding inventory systems necessary for my small business?
Unless you are selling in a retail market, barcodes are optional. But barcodes are not just for retailers, many small business owners use barcodes to save time and effort and to improve product traceability. Barcodes can be used to track customer orders, products in multiple locations and in multiple warehouses. Additionally, for businesses with multiple physical assets such as laptops, computers, desks and filing cabinets, barcodes can be used to keep track of those too.
You might consider implementing a barcoding inventory system into your small business if:
Your business is product-based
You manage inventory and are struggling to cope
You want a greater insight of analysis and data from your inventory
You need to track inventory items, such as moving pieces
You are a small business that wants to prepare for growth with a barcoding inventory system that can handle it and grow with your business
You run a warehouse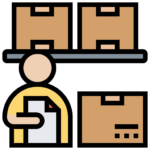 How can barcodes help my business?
Barcoding and inventory systems can help small businesses in many ways including helping your business grow. Barcodes can help business efficiency by decreasing the risks of human error, manually typing out inventory numbers or codes into a computer opens your business up to a huge risk of inaccuracy. Not only can the manual task of typing out barcodes and quantities become tedious for any worker, it increases the risk or error. Increased errors means decreased efficiency and productivity for your business and an automated inventory system can help to eliminate these errors and the need to carry out these takes manually.
An automated inventory system can save your business time and money. Not only does manual data increase the risk of errors, it is a slow process no matter what size your business is. The time it takes for you and your workers to complete a task manually all adds up, and by automating these manual tasks you can help your workforce complete jobs in a fraction of the time, therefore increasing productivity for your small business.
Updating products is also easier with a barcoding inventory system. Updating product pricing or information manually can be a time-consuming process for small businesses. Barcoding inventory system methods require much less work when prices or products change. You can make the change once to your barcode system and it does all the work for you.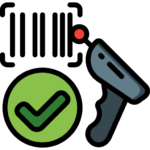 Our barcodes are GS1 Compliant
Here at Bit Systems, providing a quality service for your business is our top priority. All of our barcodes are GS1 compliant, so when you implement your barcoding inventory system, you can be sure of its performance and quality. GS1 compliancy imposes barcoding standards that aim to improve business efficiency and effectiveness.
GS1 implements barcoding standards across the many industries, making systems universal, cohesive and seamless. By using GS1 compliant barcodes you can work and communicate with other companies easily. GS1 allows business to quickly identify unique assets, products, people and locations. Industry standard barcoding form GS1 helps businesses to capture and track data such as expiry dates, batch numbers, shipment codes and quantities. All of this data and information can be shared from the start to the end of your products journey. You can also seamlessly share data with stockholders, suppliers and customers through your barcoding inventory systems.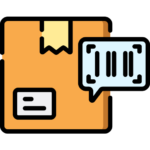 How can my business implement barcoding inventory systems?
At Bit Systems, we want to make barcoding inventory systems straightforward for your small business. From the moment you contact us to request more information about inventory management, we can tailor a solution specifically designed for you and your small business needs. Our simple process will help get your small business working more efficiently with a barcoding inventory system in no time:
Make an enquiry: When you make an enquiry, we first and foremost gain an understanding of your small business in order to provide a service that works for you.
Talk to Bit Systems: We communicate with you directly to find out your business needs. We create a clear dialogue from the start to find the barcoding solution for you.
Demonstration our barcoding inventory systems: Our free onsite demonstration is tailored to your business and organised at your convenience.
Review our proposal: If you think our stock management solution could help your business, we will send you a formal proposal that will outline the journey of your stock management and barcoding solutions.
Go ahead with Bit Systems: If you are happy with our pricing and you want to go forward with a barcoding inventory system, the next step is the project plan that will keep your small business as a priority throughout the whole process.
Get started: Once your project plan has been agreed your hardware can be delivered. You'll receive full training and a breakdown of the bespoke settings and functions for your business.
Start barcoding: See the great results your business can get from a barcoding inventory system. Make better business decisions by identifying and forecasting stock, reduce the risk of under or over-selling and help your small business grow!
Now you know what barcoding inventory systems are and how they can help your small business, take control over your warehouse with automated stock control systems. Contact Bit Systems today to see what we can do for your small business.