Serchem provides a wide range of cleaning materials to businesses and public services across the UK. By creating bespoke formulations manufactured by themselves, they can accommodate different customer needs effectively.
Established in 1981 in Telford, Serchem initially launched products catering to the hospitality sector. Having grown exponentially since its beginnings, Serchem are now widely recognised as a market leader in the fields of decontamination and endoscopy and works with both NHS and private healthcare providers.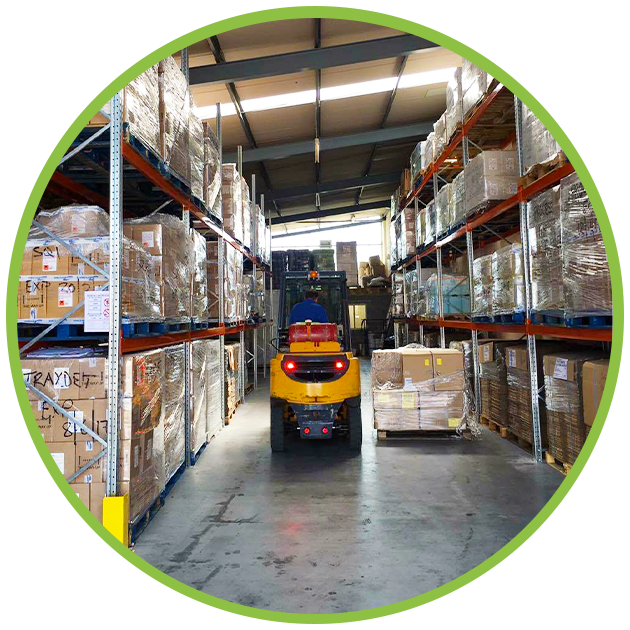 Serchem were looking to replace an existing inventory management scanning solution that they found to be unresponsive and produced multiple errors that ultimately led to slow scanners.
Due to Serchem delivering products to industries that are highly regulated, they had a list of criteria that needed to be met. That criteria included compatibility with 2D data matrix barcodes and GS1 compatibility.
After initial discussions with Serchem, we recommended our inventory management platform, Bit Inventory 50, as a practical solution.
With features including multi-location, serial/batch tracking, assigning expiry dates to perishable goods, being GS1 compliant, and supporting the scanning of 2D data matrix barcodes, Bit Inventory 50 met Serchem's needs entirely.
By integrating seamlessly with Serchem's Sage 50 financial management system, time consuming tasks can now be automated, benefitting both the warehousing and finance teams.
Having agreed on the solution in December 2021, the Bit Inventory 50 project with Serchem went live in March 2022, with four scanners being provided.
"Bit Systems 50 inventory software has met and continues to meet all of our requirements. Through scope, initiation and implementation Bit Systems have been extremely supportive. Their customer service and continued support is responsive and has a never too much trouble attitude.
As both companies grow we look forward to our continued collaboration."
Hannah Lewis
Serchem