With Christmas fast approaching, warehouses across the UK are likely experiencing the increasing workload that comes with the holiday season.
There are many ways a warehouse can look to improve efficiency, with more traditional methods including breaking down processes into smaller and more logical steps, improving communication between staff to reduce inaccuracies, and hiring more warehouse operatives to help deal with the workload.
However, through the use of innovative technologies such as warehouse management solutions (WMS), warehousing businesses can improve efficiencies whilst keeping costs low. Helping with key processes from order processing through to dispatching, WMS can deliver a significant return on investment in terms of accuracy, flexibility, productivity and capacity, and meeting regulatory requirements.
Accurate Processes
Designed to streamline various warehouse processes, a WMS integrates with your accounting solution or ERP system to automate order processing, goods received, dispatching, and stock taking activities.
Minimising the need for manually inputting data, mistakes made by human error will be greatly reduced. This means more time can be spent on fulfilling customer orders and providing improved customer services.
In the case of Bit Systems, our software drives efficiency and performance by eliminating duplication of tasks and reducing stock count times by up to 90%. In addition to this, accurate processes will reduce any financial losses of the business due to incorrect or late orders.
Flexibility
A good warehouse management system will be flexible to work around your business processes. Handheld barcode scanners can hold a range of functionality such as custom sorting orders and filtering items. Flexibility within the systems themselves can include:
Mass importing via CSV files
Exporting information to Excel
Consistent updates and fixes
Customisable settings and configurations
These features are not only flexible to your business processes but they're also designed to make your processes easier, with fewer manual tasks.
Productivity and Capacity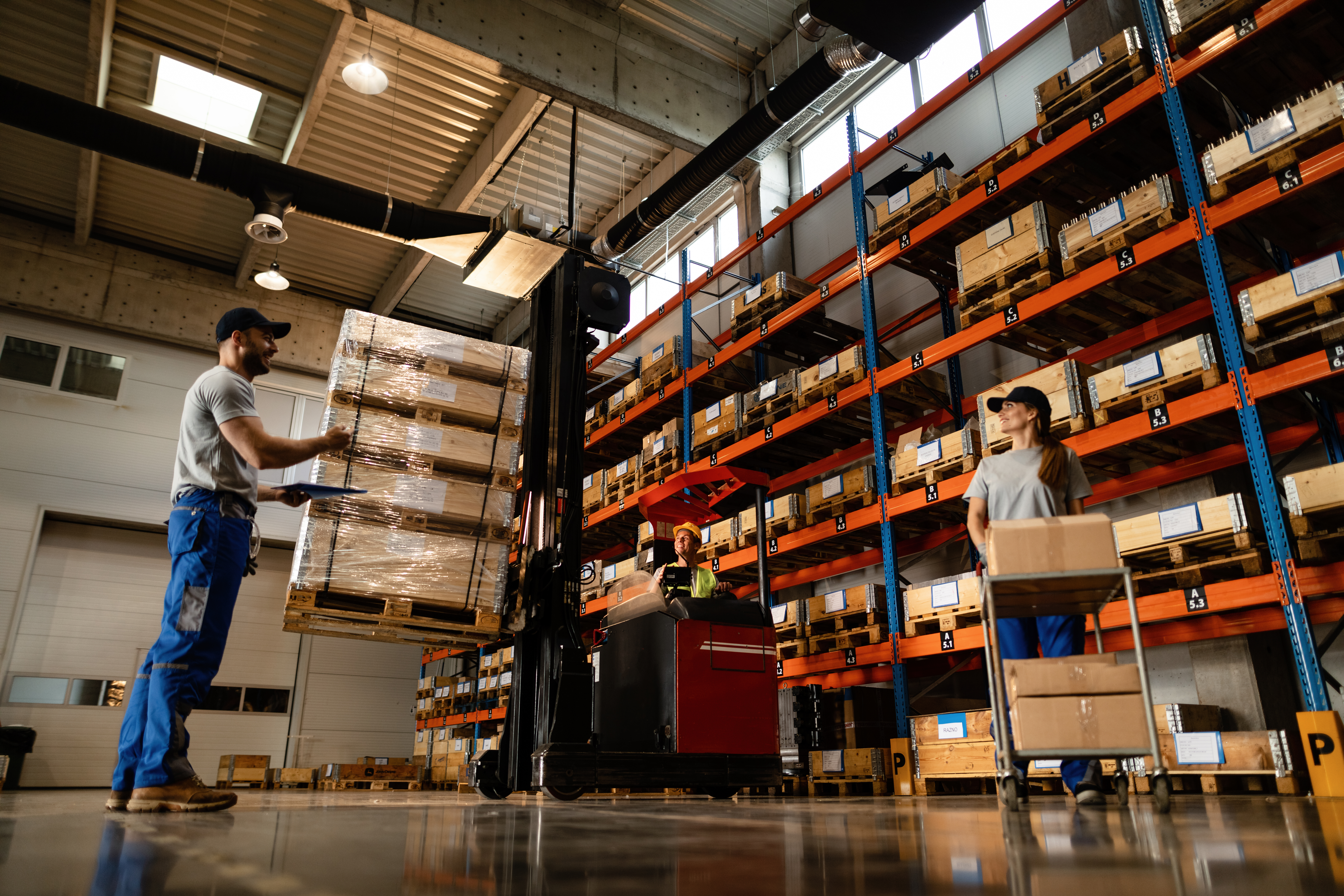 By automating the right processes, productivity can be increased. From order processing through to dispatching, handheld barcode scanners and an intuitive WMS can streamline operations to help meet seasonal demands.
Order processing can be a simple process within WMS's. Using the example of Bit Inventory, purchase and sales orders can be created within the system and posted directly to your accounting solution at the touch of a button. Handheld scanners can be used to book stock into your warehouse for goods received tasks, integrating with your accounting software to automatically update received stock. With dispatching, scanners again can be used to pick and dispatch stock against sales orders, and automatically print dispatch notes. In terms of stock taking, item barcodes can be scanned to count stock, with actual numbers updating in your accounting software automatically.
By intuitively sharing information between both your WMS and accounting solution, tasks can be made more efficient and accurate. By saving significant amounts of time, your team will be able to deal with higher workloads without any increase in pressure. As well as expanding workload capacities, improved productivity will also result in an expansion of warehouse capacity, as your business will be able to process more orders effectively.
Regulatory Requirements
Some warehousing businesses will have an external company checking stock takes to make sure they're accurate and comply with certain regulations or contractual obligations. Other businesses might be penalised if there are errors in customer orders, again if written in a contract. Any mistakes that happen have the potential to cost warehouses thousands of pounds.
A trusted warehouse management solution can help ensure data held in both your WMS and accounting software stays up-to-date and consistent with real-time information.
There are endless benefits with implementing a trusted warehouse management solution, particularly increasing warehouse efficiencies to ensure your business can meet the increase in demand that happens over the festive period. As a more cost-effective solution than hiring additional employees, and more accurate than trusting new manual step-by-step processes, a WMS is a practical way to improve productivity, accuracy, and cash flow, particularly considering the current economic climate.
If you would like to understand more about how a warehouse management system can make improvements to your warehouse operations, please don't hesitate to get in touch. Whether you're looking to meet contractual obligations, increase warehouse capacity, or improve cash-flow, our team will be more than happy to answer your questions. Please don't hesitate to contact us by calling 03300 245452 or emailing info@bitsystemsltd.co.uk.