What is a manufacturing software solution?
If you are running a manufacturing business and want to make your business processes simpler and more efficient, a manufacturing software solution from Bit Systems could be just what you need.
In manufacturing, every detail and operation that takes place contributes to your business' efficiency, success and growth. A complete manufacturing software solution can help you to oversee all aspects of your manufacturing process and identify key processes and improvements to help your manufacturing business thrive. Technology is becoming more and more prevalent in businesses across a range of sectors, and our manufacturing software solution uses advanced technology to automate aspects of your manufacturing processes and operations. From stock tracking to production planning and job delegation, the right manufacturing software solution can help your business simplify and automate a range of tasks, improving your overall business efficiency.
Not only can a manufacturing software solution help improve your business, but it can also help you keep up with your competitors, ensuring your business is constantly improving and not falling behind when it comes to providing efficient and quality service. When you choose Bit Manufacturing from Bit Systems, your manufacturing software solution can be tailored to suit your business needs.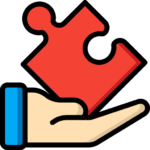 What problems can the software solve?
No matter what kind of business you're running, there is always room for growth and improvement, and a manufacturing software solution can help you get there. When it comes to finding the right manufacturing software for your business, finding out what problems the software can solve and how it can improve your business processes is essential. Have you ever wanted more control over your manufacturing processes, or wanted to reduce costs whilst increasing your productivity? Bit Manufacturing uses the latest technology to improve efficiency across your business. Designed with the manufacturing industry in mind, a Bit Systems manufacturing software solution can help your business in the following ways: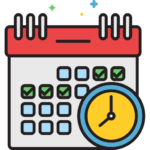 Meet delivery deadlines – Bit manufacturing provides integrated and centralised automated operations systems for manufacturing. You can get live updates and set reminders regarding jobs. With all of this information ready and available, you never have to worry about missing a delivery deadline again, making your business timely and efficient as well as providing quality customer service that could increase business success.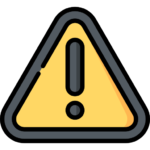 Reduce manual errors – Automating tasks that were once carried out by workers means reducing the risk of human error. Automated data leaves less room for error and allows your workforce to focus on other tasks, making their time more productive and efficient and saving your business time and money in the long run when tasks are done in less time, without error.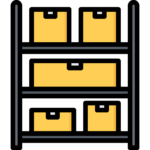 Manage stock levels – Complete control and foresight over your business' stock levels can help your manufacturing business save money and plan for the future based on real data. Restocking before it's too late is easy when you have complete oversight and tracking, with minimum stock level settings and system notifications telling you when you need to restock, leaving customers disappointed with out of stock items can be a problem of the past.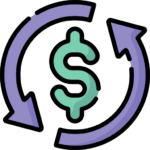 Improve cash flow – With detailed insights on your manufacturing operations, task management and stock levels, you can accurately plan for the future with real-time data. Forecasting your business outgoings is simple when you have Bit Manufacturing to help you.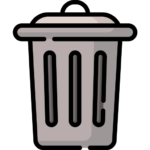 Reduce waste – Through controlled stock levels and the ability to store product information such as dates detailing when it should be sold by, you can reduce your business' waste and in turn, save money. You can also reduce wasting business time by tracking and assigning tasks, with automation allowing tasks to be simplified and completed in a fraction of the time.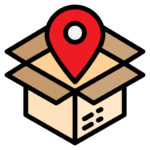 Accurately track deliveries – Do you ever face issues with delayed or lost deliveries and feel helpless, with no control over the situation? Bit Manufacturing allows you to accurately track deliveries, so you can have complete oversight on your business logistics. With updates on factors that could affect deliveries and accurate expected delivery times, you're in control when you choose a Bit Systems manufacturing software solution.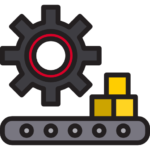 Finding a bespoke manufacturing software solution
At Bit Systems, we work with you to provide a manufacturing software solution that works for your business. From the moment you enquire, we find out as much as we can about your business processes and industry, highlight key areas that can be improved, to allow us to create a solution that is right for you. Many aspects of Bit Manufacturing can be tailored to give your business a bespoke experience. Using the latest technology, Bit Manufacturing can provide you with dynamic insight and intelligence on all aspects of your manufacturing processes. Reports can be tailored to suit your working schedule, so you get the data you require when you need it most. Our dynamic dashboards are detailed, yet simple to use, allowing you to easily navigate real-time graphs and charts that break down your business operations. All of this data is readily available at the touch of a button and is also designed to work in cohesion with Excel, so you can export data and analyse your findings with Excel tools.
Bit Manufacturing is part of the Bit Systems solutions suite, all of our solutions are built on the Microsoft.NET platform so they can all be seamlessly integrated into Sage 200cloud.
If you want to improve your business' efficiency and overall performance, contact us today to see what Bit Manufacturing can do for you.