The team at Bit Systems have been working non-stop to bring our customers a new simpler, cleaner, and more functional user interface for Bit Inventory 50 and 200. With business booming for many, the new UI has been designed to simplify picking, dispatching, and stock-taking processes, improving efficiency and accuracy even further.
Designed for user experience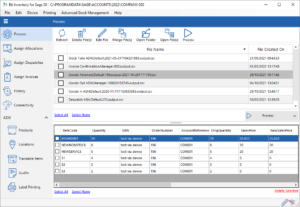 The updated UI has been designed to improve the user experience of Bit Inventory. One way in which this has been done is through matching the style of Bit Inventory with the style of Sage software, making it easier for employees to use particularly when working between the two applications.
With the addition of responsive screens allowing for the platform to be optimally viewed across screens of any size, the refreshed UI helps users to find relevant buttons and information quickly and easily, without having to manually change the window size.
Improved processes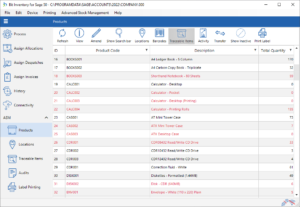 Processes can be further improved and streamlined through the adoption of our new Bit Inventory UI. Enhancements made to the software makes it easier for users to find product and dispatching history, allowing full visibility over inventory and quicker resolutions to potential disputes.
The update also facilitates ASM functionality without having to open the program in a new window, allowing greater fluidity and efficient management of stock control processes.
Intuitive functionality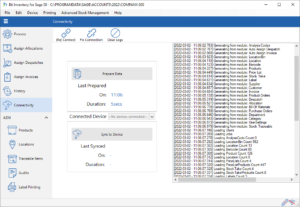 Functionality within Bit Inventory has been made even more intuitive with features that had previously been hidden under right clicks, now being visible as clickable buttons in convenient locations on main screens.
Filtering options have also been improved to help users more easily find the relevant stock information they need to complete tasks, and in addition to this, logging information has also been improved to show even more detail, making it easier for the support team to resolve potential issues and queries with increased efficiency.
If you would like to learn more about Bit Inventory and its recent updates, please don't hesitate to get in touch with our friendly team of consultants and support engineers. You can contact us by calling 03300 245452 or emailing info@bitsystemsltd.co.uk