New year, new barcode solution
The start of a new year is the perfect time to reassess your business asset management and look at areas where you can improve. Every business has assets to protect and manage, no matter what its size, however, asset management is a process often overlooked by many businesses. Managing your business assets through manual methods rather than with a barcode solution can restrict your business from reaching its potential. Not managing them at all could put your assets and your business at risk, you could lose track of valuable assets that come at a detrimental cost to your company. Asset management through barcoding can help business efficiency, employee productivity and save you money in the long run.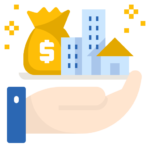 Why is asset management important?
Asset management is vital if you want to stay on top of your business' valuables. IT hardware, tools, furniture and machinery are just some of the assets your business may have. Protecting business assets allows you to track the performance of each asset, ensuring they are being used efficiently and that your business is not spending money where it is not needed. Using a systemised asset management process will help you make sure you've got all areas of your business under control.
At Bit Systems, we can provide your business with a barcode solution that is sophisticated, yet easy to implement and manage. Our stock control for Sage management solution is GS1 compliant and uses the latest barcoding technology to improve your efficiency. Real-time inventory updates and tracking technology helps you keep track of all your business' assets. At the touch of a button, you can check where assets are and where they have been. Information is easy to access for you and your employees, gone are the days of wondering where that spare tablet or smartphone is when you choose a barcode solution with Bit Systems.
How can a barcode solution improve asset management?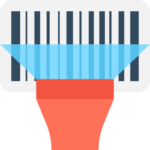 Sophisticated functionality
If you want your business asset management to be streamlined and sophisticated with advanced features, then you need software that will reflect this. Choosing a stock management system that doesn't meet your exact business requirements means you might struggle to improve your asset management. Manually managing your business assets puts them at even greater risk of becoming lost or obsolete. With Bit Systems, your barcode solution can be created with your business and asset management requirements in mind. Bespoke elements and features can be installed in your barcode solution to meet the demands of your asset management. Our Sage barcode solution is designed to make asset management easier for you and your team. At the touch of a button, you can have access to information regarding your asset location, suppliers and lifecycle details. You can receive real-time updates on all information to help you stay on top of your business asset management.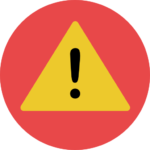 Reduce and eliminate errors
Manually managed tasks are always at risk of human error. Choosing to manually manage your business assets could be detrimental to your business' efficiency, spending and productivity. Employees may forget to complete a manual management process or complete it incorrectly. This can lead to inefficiencies and even products being lost, meaning your business could lose money. With a barcode solution such as stock control for Sage, the automated tracking and information storage means the risk of error is dramatically reduced. Barcodes and the stock control for Sage centralised hub can hold an extensive amount of data in comparison to manual data storage. You can keep track of which employees are using what assets, where they are, as well as expiration dates for assets if your goods are perishable. When your business' asset data is easy to keep under control in one centralised location, the risk of error or lost data is much lower.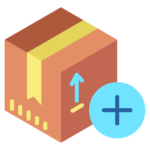 Increase productivity and save time
If your business has a lot of assets to manage, this can take up a large amount of precious employee time. The time spent on manual asset management can lead to neglect in other areas of work they could be focussing on, decreasing your business efficiency and possibly profit. With a Bit Systems barcode solution, you can manage your assets in a fraction of the time. With stock control for Sage, live updates mean no time is wasted when it comes to inventory management. Live updates and tracking of assets mean that your employees don't have to waste time manually filling out inventory updates, only for the data to have changed by the time they are finished. Not only does this waste time, but also creates incorrect and out of sync asset inventory recordings. With a barcode solution, you can have access to huge amounts of data immediately. Barcodes can store paragraphs of information about an asset, including things such as when and where it was purchased, when an upgrade is due and anything a user needs to know about it. Manually storing this data could mean employees are required to search through endless documents of information to find what they need. With Bit Systems, it's all available immediately at the touch of a button.
Make your assets trackable
At Bit Systems, we know how difficult it can be to manually track assets. In a fast-paced work environment, assets are likely to be moved around quickly, especially if your employees are required to work away from the office. Long-term assets such as tools and IT hardware often go missing due to employee error or even theft. With a Bit Systems barcode solution, all of your business assets are easily tracked to the last user. Not only can you track each asset, but you can also keep track of its depreciation. Ensuring your business assets are not outdated is essential for efficiency and helps you keep up with competitors. A barcoded asset management system can make sure you are always up to date with your asset status. Stock control for Sage's live updates means you can receive real-time notifications regarding your assets such as reminders to repair/maintain or update them. This allows you to keep on top of your assets and find out crucial information such as update requirements before it's too late and you're left with inefficient or even unusable assets.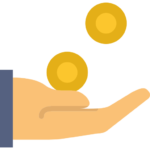 An affordable barcode solution for any business
You may think you have to spend a lot of money to achieve great results from a barcode solution. The truth is, our barcode solution software is extremely affordable and can be tailored to suit your business requirements and budget. A range of advanced functionalities doesn't mean your barcode solution has to be costly. At Bit Systems, we're committed to finding the right barcode solution for your business. We can create a bespoke package tailored to suit your budget whilst meeting the demands of your asset management. Our proposals outline everything you need to know in a price breakdown, there are no hidden costs when you invest in a Bit Systems barcode solution.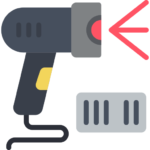 How can I implement an asset management barcode solution?
At Bit Systems, we have been providing barcode stock solutions for over 20 years. Our Sage stock control software can be seamlessly integrated into your business and will use the latest technology to streamline your business processes through barcode management. Our barcode solution process is simple. From the moment you enquire, we put your business first. Gaining an understanding of what your business does and what it needs is essential to provide the right barcode solution for you. We understand choosing a new asset inventory management solution can be difficult and are committed to helping you find the right barcode solution for your business. We provide detailed system demonstrations that can be tailored to suit your business and show you how it could work for you, helping you get an idea of what the barcode solution is like before you make any commitment. Our experienced team will take you through the whole process with ease, providing full training for you and your employees on your new barcode solution.
If you want to increase your business' efficiency and stay on top of your asset management, contact Bit Systems today to find the right barcode solutions for you and your business.